12 Freebies to Help you Live Healthier!
Nutrition supplements, protein powders, free gym memberships and more to keep you healthy for FREE!
Living a healthy life can get really expensive, and we all know how easy it is to stay away from the gym, or to go for fast food over a healthier options. Luckily, there are a TON of freebies that we find every day that are focused on making you healthier and helping you live a stress-free life.
The list below is a consistently updated selection of our top  picks for the top health freebies available now. You can find free gym membership trials, nutrition supplements and vitamin samples, workout supplements and other free resources to help you get healthy quicker!

1. Free $10 Restaurant Gift Card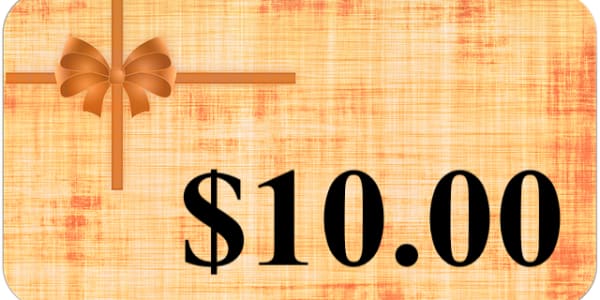 Do you love eating food from local restaurants in your area? If so, then you have to check out GrubHub. GrubHub is a place where you can easily order food for pickup or delivery, without having to make a phone call. What's even better is that if you decide to try them out, you will receive a $10 discount on your first order as a new member! That's $10 toward free food from places that you probably already love.
Request this Freebie
2. Free Aloe Vera Samples from Desert Harvest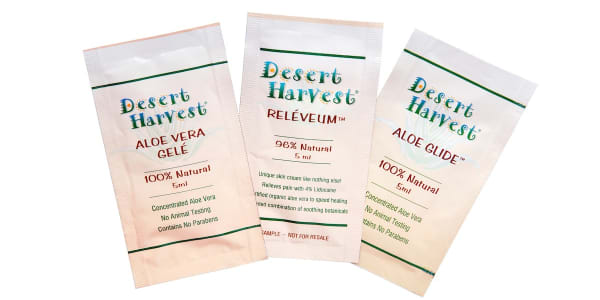 Request this Freebie
3. FloraTummys Probiotics - Free 5-day sample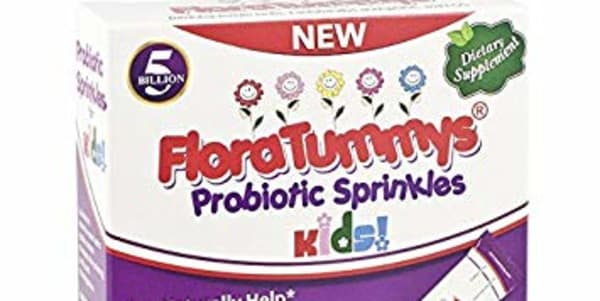 Request this Freebie
4. Free Pain Relief Sample from Angel's Touch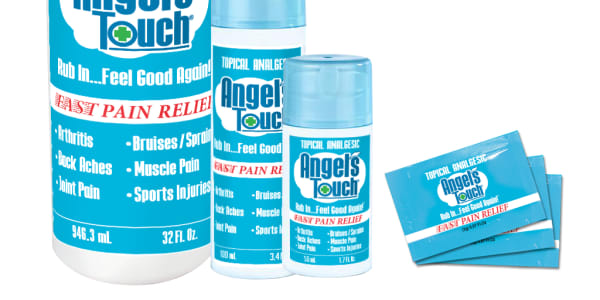 Whether you have chronic, throbbing pain or an acute injury, Angel's Touch can provide some relief. It'll help with arthritis pain from stiffness and cold weather, backaches and joint pain from heavy lifting, and bruises, sprains, and muscle pain that you might experience after a tough game. Whatever is ailing you, your free health sample from Angel's Touch can help. 
Who Needs Pain Relief?
Nobody is immune to pain, and accidents don't discriminate. That means everyone needs pain relief once in a while. People who are on their feet for 10 to 12 hours each day doing manual labor might need it more than others, but even sitting at your desk all day can bring on back pain and aggravate arthritis. If you're in pain for any reason, you deserve to feel better. Always talk to a doctor if you experience sudden severe pain or pain that won't subside.
What Is Angel's Touch Good For?
Pain can mean a lot of different things to different people, and the way we perceive pain varies by the individual. There are even different types of pain with their own specific solutions. Here are some of the types of pain your Angel's Touch sample aims to treat:
Arthritis
Back Aches
Joint Pain
Bruises and Sprains
Muscle Pain
Sports Injuries
Request this Freebie
5. Free Soybean Beverage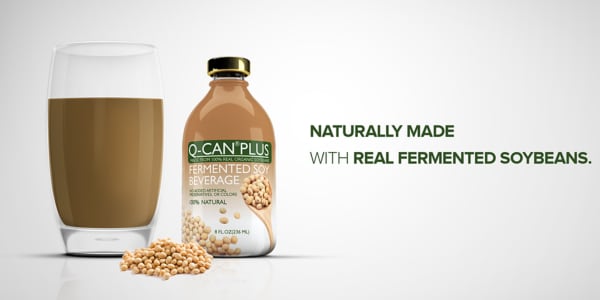 Q-CAN Plus is a fermented soybean beverage that is made with real USDA certified Organic Soybeans. The fermentation process breaks down beneficial soybean nutrients into a nutritious beverage and a part of a balanced diet.
Request this Freebie
6. Test Your Well Water for Free
It's important to have quality water running through your pipes, and a test of your well water will teach you what you need to know. You can get a complimentary well water test from Aqua Science, and this household freebie will reveal any problems that could be hiding. 
What Do They Look For?
Your free water test will look at pH levels, hardness, dissolved solids, and the presence of various minerals in your well water. Once the sample has been obtained and tested, the professionals will send you an email with suggestions for remedying any problems they detected. They'll also include a quote so you know how much the solution could run you.
What Is Hard Water?
When you take a glass out of the dishwasher and you notice water spots or a scaly look to the glass, you're witnessing hard water in action. Hard water is water with too much mineral content, specifically calcium and magnesium. While these minerals aren't harmful to consume, they will make it more difficult to operate your home appliances.
Hard water brings down your home's efficiency because it doesn't readily lather up with detergents the way soft water does. That means it takes more of your cleaner to get dishes and clothes clean, and it might even take more soap to get your body clean in the shower. A water treatment system can soften your water and save you loads on electricity, and you won't have to wait for your appliances to run an extra cycle to get the job done.
Request this Freebie
7. Take a Free Taste of Bitrex and Keep Your Children Safe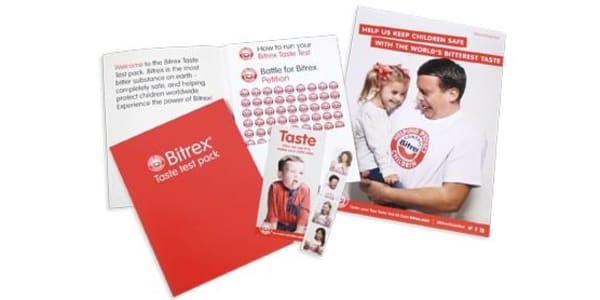 Some of the best household cleaners and garden products aren't safe for consumption, and unfortunately, kids don't know about the harm they could cause themselves. The good news is that they typically contain Bitrex, which is not harmful but has an extremely bitter taste that keeps children from ingesting toxic materials. This is one household freebie you can taste test, just to see how it works!
How Bitrex Protects the Family
The purpose of Bitrex is to alert you that you may be ingesting something poisonous and cause you to immediately spit it out. Parents tend to go for household and garden products with Bitrex so if kids do get a hold of these potentially dangerous solutions, the harsh, bitter taste will prevent them from swallowing them. This is a simple step and can save children's lives.
#BitrexTasteTest
If you're skeptical about Bitrex's effect, you're the perfect candidate for a taste test! You can order a free individual or group taste test and see for yourself what the fuss is all about. You'll probably make a funny face when you do, so be sure to take pictures or videos and share them on social media using #BitrexTasteTest. If your posts are picked, you could even win prizes!
Request this Freebie
8. Explore Nature Up-Close and for Free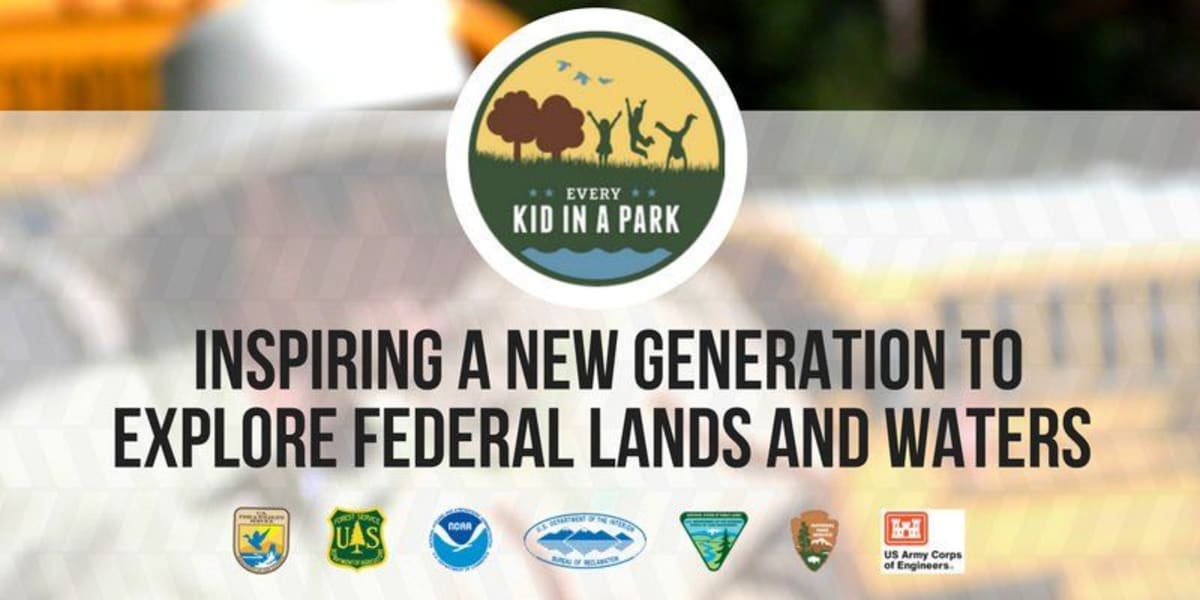 Kids don't stay small for long, so create memories with your children that they can look back on when they're older. The Every Kid In a Park program is a freebie for kids and parents who want to explore forests, see protected animals, and absorb the beauty and history found in natural parks. It's also a wonderful program for planning school field trips with fourth-graders, as it can be fun, engaging, and educational.
Places, Activities, and Animals
Once you pick up your passes, you'll have access to parks, reserves, and animals that you haven't seen before. The sights you'll see depend on where you are in the country, but there are national parks and animal reserves in every region. You might learn how to spot fox tracks in the snow, or you might make your way through the deep forest with a compass. There are all kinds of opportunities to get kids engaged in the outdoors, and you won't have any trouble finding nature in your area.
Items to Bring Along
Keep in mind that you won't have the same amenities you're used to when you're out in the wilderness, and that means you might not get cell phone service. Take care of any business beforehand so you can just use your phone as a camera to take selfies in front of historical buildings in national parks! Here are a few more things you might want to bring along:
You'll be on your feet a lot, so dress comfortably and remember to protect yourself from the elements. Above all, have fun enjoying nature and creating memories to share with your children for a lifetime.
Request this Freebie
9. Get a Free Week of CorePower Yoga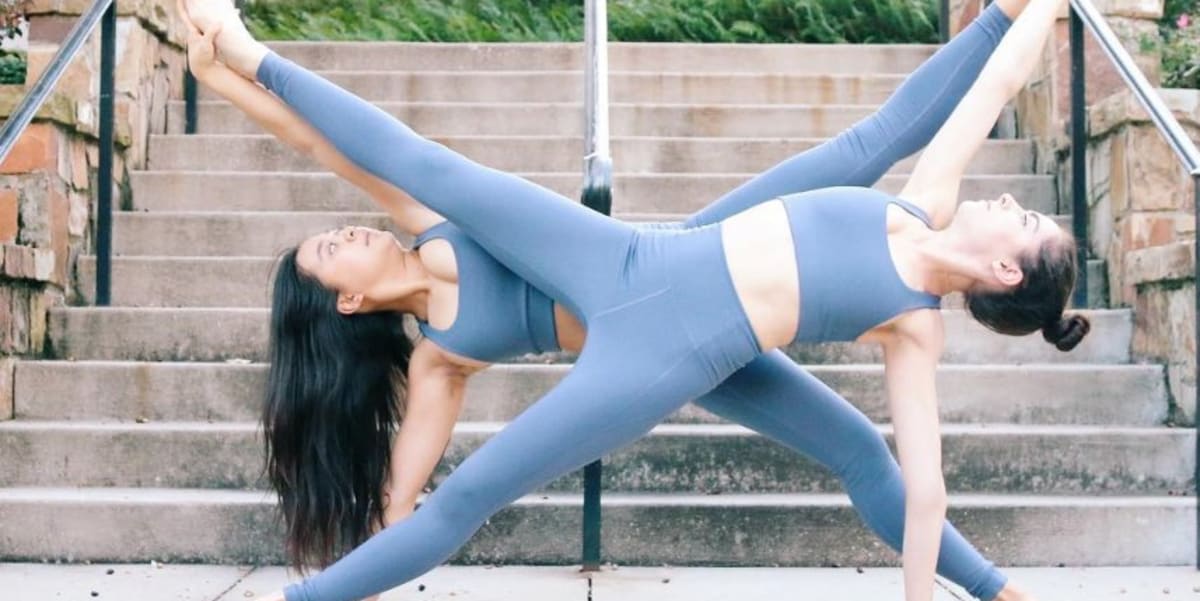 Yoga is a wonderful form of exercise because it's so accessible; anyone can do it, and it doesn't require any supplies. You can do it alone at home, or you can do it in groups at a formal yoga class. When you sign up with CorePower, you'll get a free week to get yourself started. This will give you an introduction to yoga so you know what to expect, as well as help your form and answer any questions you might have. If you could be in better shape mentally or physically, this health freebie may be just what you need.
Benefits of Yoga
Yoga is relaxing, healthy, and easy to fit into your schedule. Here are a few of the benefits you can get out of your free week:
Increased Flexibility: Stretching is the foundation of yoga, and when you practice regularly, you'll notice that you're more flexible. This is great news for athletes because more flexibility means a lower risk for injury, which means staying in the game and not hobbling to the sidelines. With an extended reach and more fluid movement, you may also notice a step up in your performance. 
Better Breathing: The other important component of yoga is controlled breathing, which also unlocks the door to meditation. Paying attention to and controlling your breath centers your mind and helps to slow things down. Yoga improves your cardiovascular system by activating the right muscles, stretching out your limbs, and encouraging you to focus on your breathing.
Reduced Stress: Stress and tension distract us from our daily lives, make it more difficult to enjoy ourselves, and even make us more vulnerable to certain health conditions. Both the stretching and the breathing associated with yoga helps reduce your stress, clear your mind, and prepare you to take on the day ahead.
Request this Freebie
10. Try Gold's Gym for Free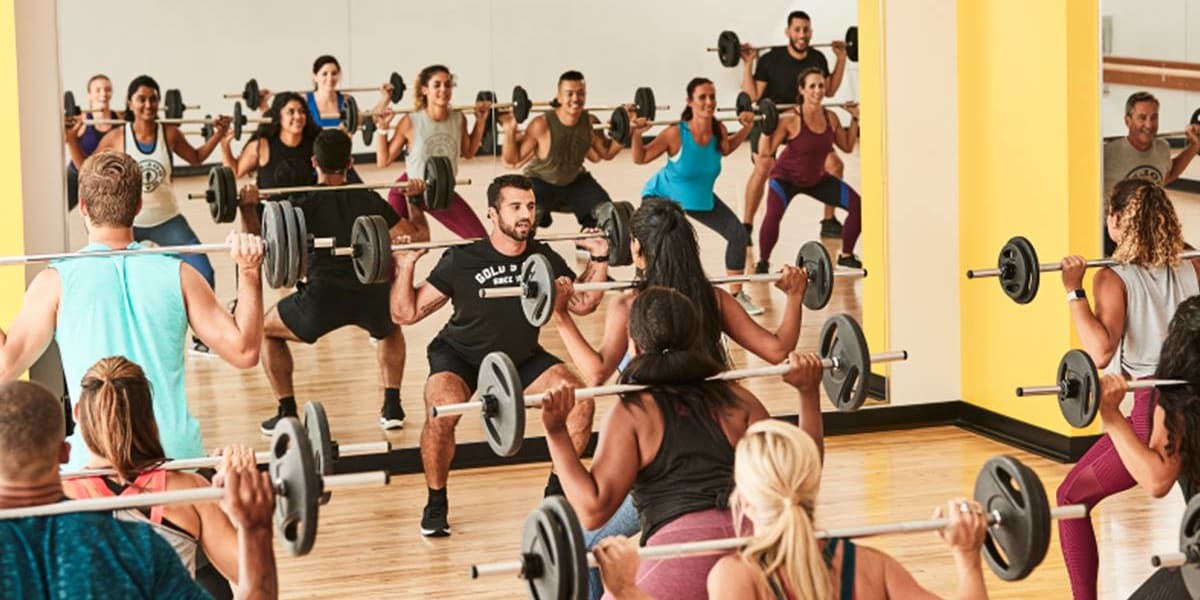 You'll never be as healthy as you can be if you don't exercise. Although you can exercise in some way just about anywhere you want, some people find it easier to get into the zone when they're actually at the gym. There's a lot to love at Gold's Gym, and they'll let you try it out for free! Now what's your excuse?
Programs at Gold's Gym
The way you choose to exercise at Gold's Gym is up to you, but programs may vary by location. Here are a couple of the big ones:
Group Exercise Class: Why not get some socializing in while you work out? Gold's Gym offers a few different kinds of group classes, so drag a friend along to your next Zumba class. You'll pick up some new moves and feel the burn in a friendly atmosphere.
Personal Training: Exercise is all about reaching your own personal goals. If the idea of working out alongside other people doesn't sit right with you, you may benefit from a one-on-one personal training session. You can explain your fitness goals to the pro, and they'll help you reach them.
BOOTCAMP: No matter your fitness level, Gold's Gym BOOTCAMP is a game-changer. You'll exercise in different environments both indoors and outdoors, and you'll switch up your routine so different muscle groups get their workouts.
Find a Gold's Gym in your area so you can take advantage of this health freebie and start working toward your ideal body.
Get Your Free Pass
11. NuSyllium Organic Natural Fiber Samples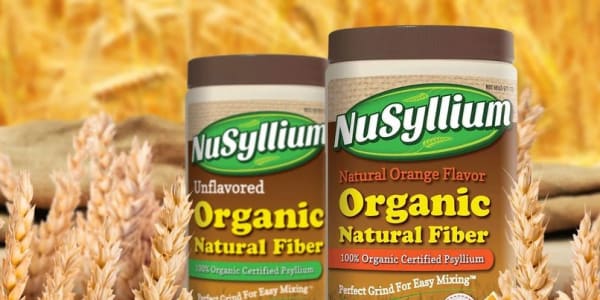 Request this Freebie
12. Publix - Get Your Flu Shot for $10 Free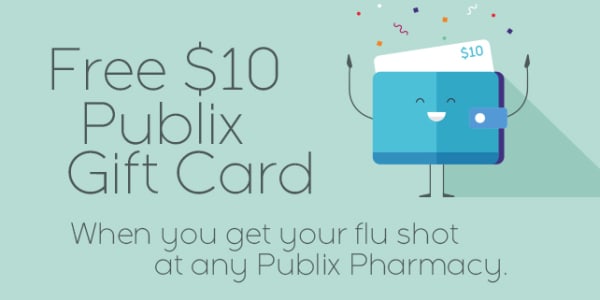 Request this Freebie
13. Free Premium Flatbread Pizza (Social Nature)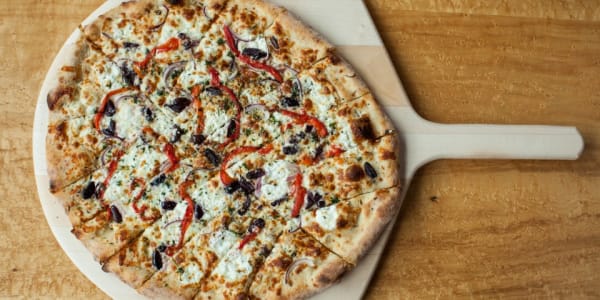 Request this Freebie
14. Get Palm Oil Free Product Samples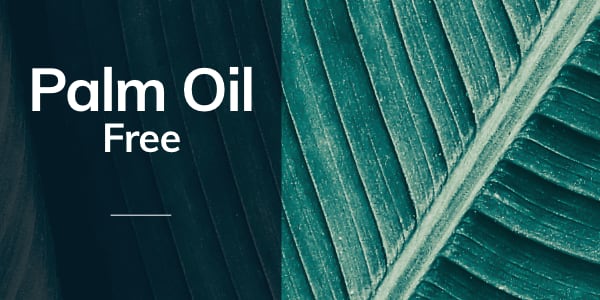 Get delivery of palm oil free products and samples for your home, pantry and even pets. By joining this palm oil free product box community, you will receive information about sample and product trial opportunities in your country that are palm oil free.
Check it Out
---
Share this Page