1. Protect Your Pets with a Free Pet Safety Pack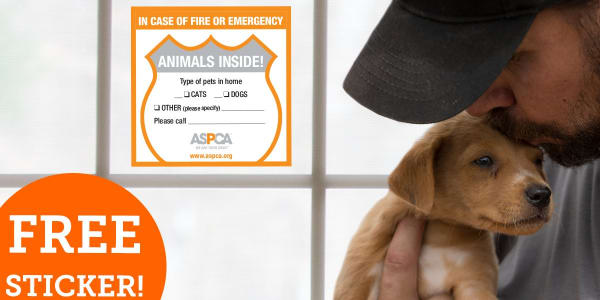 If an emergency happens while you'e away from home, your pets won't know how to save themselves. The ASPCA is offering free pet safety packs including decals to put in your windows.
Request this Freebie
2. Free Cotopaxi Llama Sticker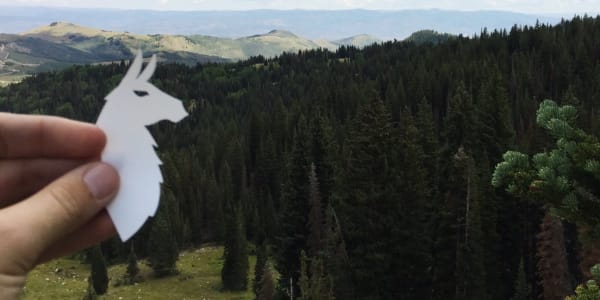 Stickers are a neat way to display your personality and support the causes you care about. Here's how you can get your Cotopaxi llama sticker for free.
Request this Freebie
3. Free Stickers from Backcountry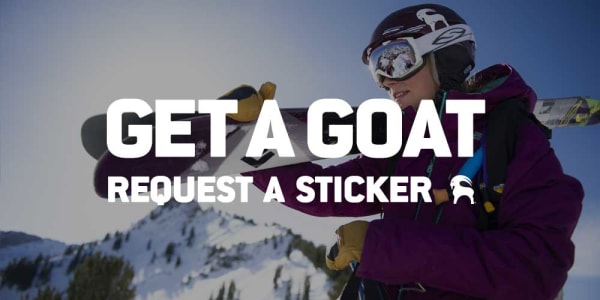 It takes motivation and dedication to experience Greatest of All Time moments in the outdoors, and Backcountry supplies the gear. Sign up for your free Goat sticker so you're reminded to chase the GOAT moments.
Request this Freebie
4. Free Sticker from Keds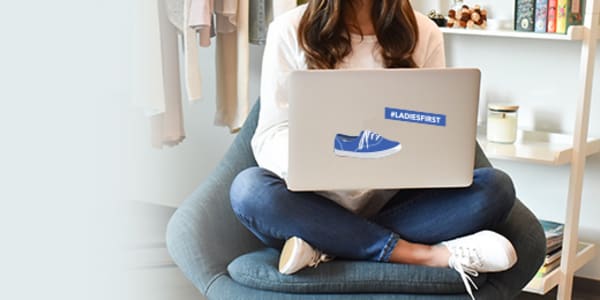 Show your support of Keds and stick these free stickers on anything you'd like! Keds chooses the sticker to send to you, so be ready to be surprised!
Request this Freebie
5. Show Your Love with a Free Y'all Means All sticker
There's only one direction for our society to move, and that''s forward. Get a free "Y'all Means All" sticker from the Southern Poverty Law Center and show your support for LGBTQ rights.
Request this Freebie
6. Spread the Word with Free PETA Stickers
Stickers can be more than just fun decorations; they can also further a cause! Make your views on animal abuse known with free stickers from PETA.
Request this Freebie
7. Live Free and Be Happy with a Free Whimsical Wolf Sticker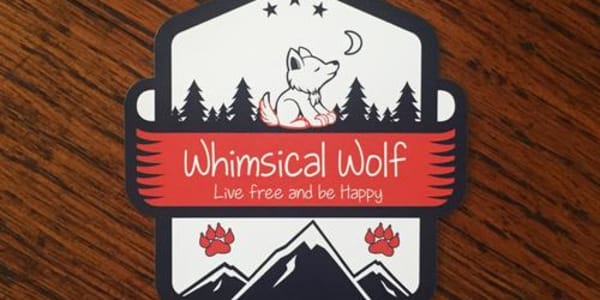 Whimsical Wolf's mission is to make shirts that are as simple as they are stylish and to help the wolf population at the same time. Enter your information to request a free "Live Free and Be Happy" sticker courtesy of Whimsical Wolf. 
Request this Freebie
8. Grab a Free Sperry Sticker Pack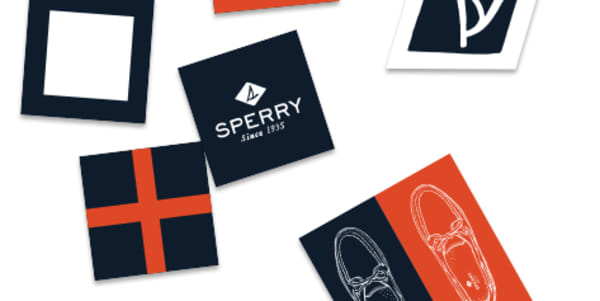 Everybody loves free stickers, especially when they come in packs! Sperry is giving away free sticker packs when you sign up on their website. You can also join the footwear brand's mailing list to be notified on upcoming deals and offers while you're there.
Request this Freebie
9. Free US Olympic Women's Stickers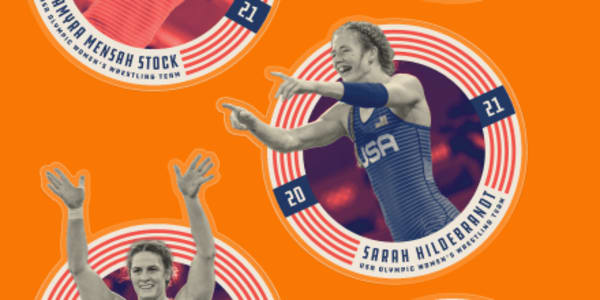 Sticker Mule is giving away 5 free limited edition stickers of the women who dominate the US Olympic Wrestling team. Fill out the form to show your red, white, and blue spirit.
Request this Freebie
10. Free Give Water Give Life Sticker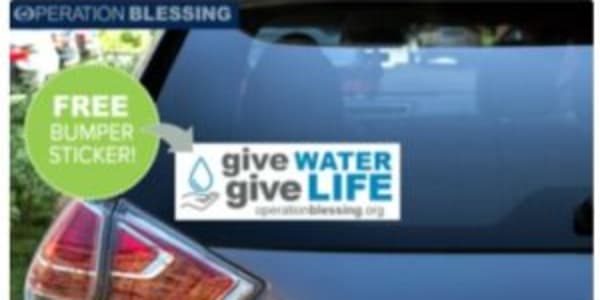 Operation Blessing is a non-profit that works to give food, water, and disaster relief to those in need around the world. Sign up today for a free Give Water Give Life bumper sticker to show your support.
Request this Freebie
11. Free Travel Oklahoma Stickers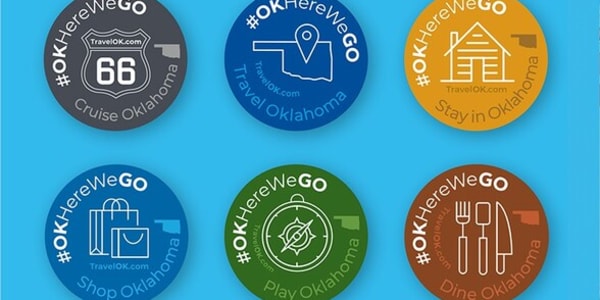 Travel Oklahoma is offering an array of #OKHereWeGO stickers and decals that encourage people to explore all of the sights in Oklahoma. Order your free decal and start exploring!
Request this Freebie
12. Free Weaver Leather Supply Stickers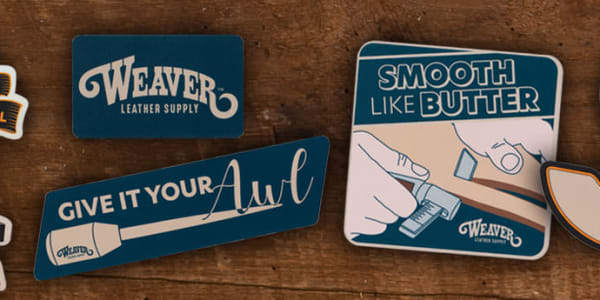 Show your love for leather crafting with these pun-filled stickers from Weaver Leather Supply. Just fill out a quick form to get your free sticker.
Request this Freebie
13. Free "I Choose Hope" Bumper Sticker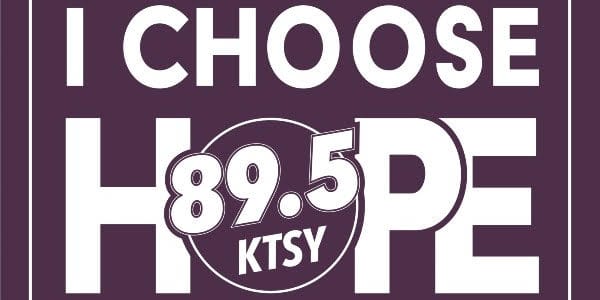 Get up to 4 free "I Choose Hope" bumper stickers from KTSY. Put your daily reminder to share hope on more than just your car!
Request this Freebie
14. Free Jerk Your Meat Sticker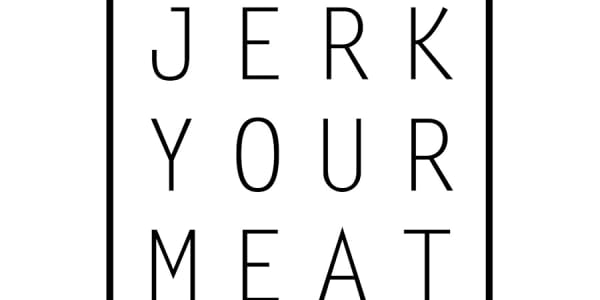 Jerky company Jerk Your Meat is offering free stickers! Simply follow their social media accounts and they will add you to their mailing list and send you a free sticker!
Request this Freebie
15. Free Tel Sticker From Telluride.net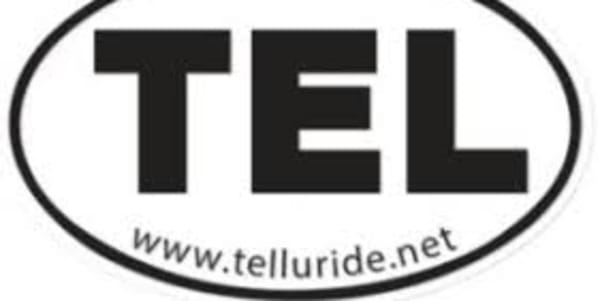 Fill out the form to receive a free Tel sticker from Telluride.net. The website offers information about the beautiful city of Telluride, Colorado, including events information, attractions and vacation rentals.
Request this Freebie
16. Free Freezer Labels and Stickers Sample Pack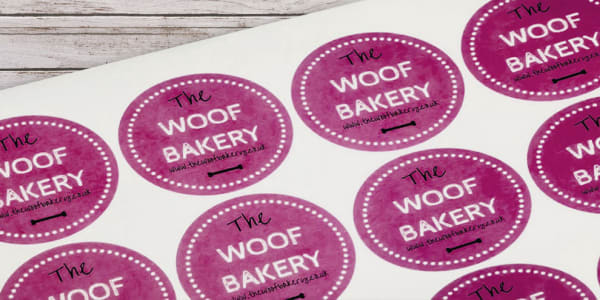 Get a free freezer labels and stickers sample pack from freezerlabels.net. They provide two different types of sample packs for potential customers. Pick from blank labels or a selection of custom labels that they have printed from previous customers.
Request this Freebie
17. Free PETA Kids Stickers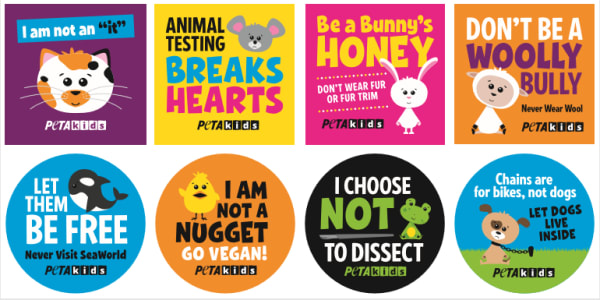 People for the Ethical Treatment of Animals (PETA) is an animal rights non profit based in the U.S. PETA Kids is offering free stickers for kids to spread the word about animal rights.
Request this Freebie
18. Free A Fish' Life Comic Book and Stickers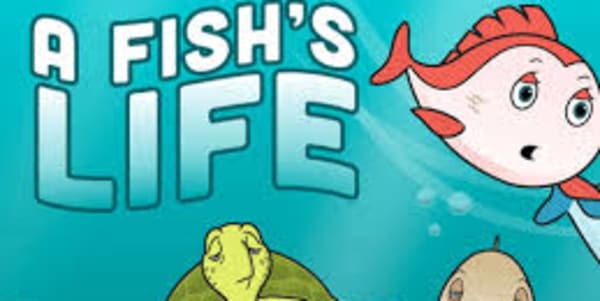 PETA Kids teaches children about animal welfare. Download a free A Fish's Life Comic Book and send in a request for free stickers! A Fish's Life teaches kids about sea life and deters kids from fishing and eating fish.
Request this Freebie
19. Get a Free No Farms No Food Bumper Sticker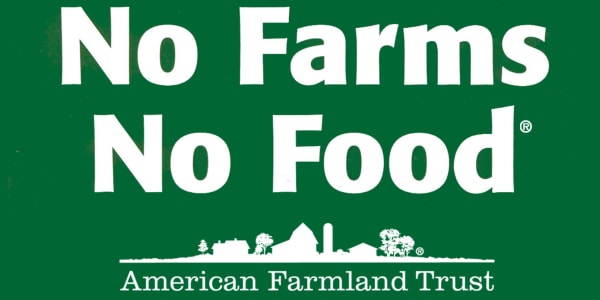 The message is simple and couldn't be more clear—America's farms provide an unparalleled abundance of fresh, healthy, and local food, but they are rapidly disappearing. Fill out the form to get your free bumper sticker.
Request this Freebie
20. OVPN Stickers for Free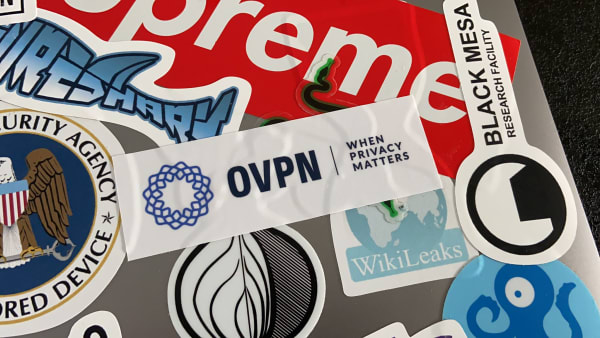 OVPN is a Virtual Private Networking service that can keep your internet browsing habits secret from prying eyes. Thy are giving out free stickers to anyone that requests some here.
Request this Freebie
21. Saucony Stickers - Free Request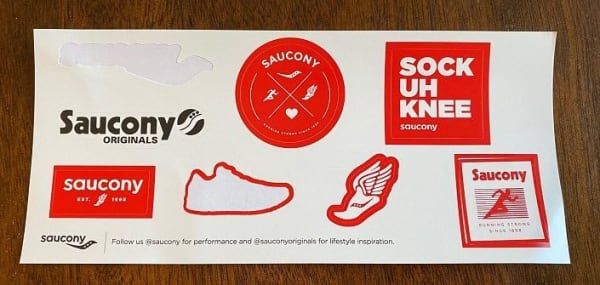 Complete this quick request form for free stickers from Saucony. They're sending this one out in exchange for joining their email list. Just submit your request and you're done!
Request this Freebie
22. Sign up for Free TNT Fireworks Swag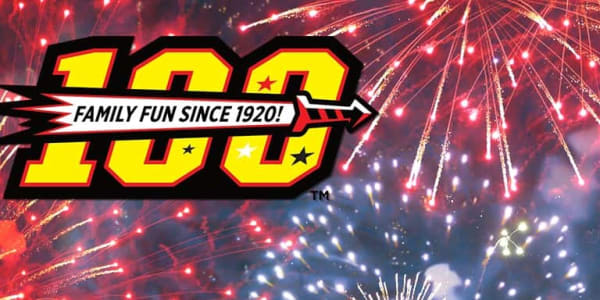 https://www.tntfireworks.com/tnt-club
Request this Freebie
23. Support the Troops Stickers and Window Clings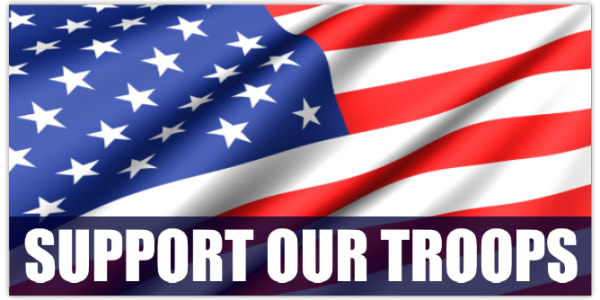 Request these and place them anywhere you want. Stickers and window clings are available for every branch of the U.S. Military.
Request this Freebie
24. Free Curiosityness Sticker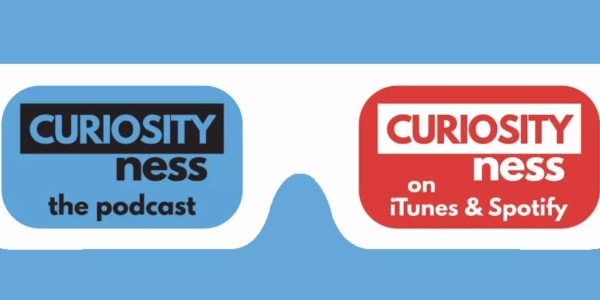 Curiosityness is a podcast you can listen to on your favorite podcasting app. They are giving out free stickers for their listeners and fans.
Request this Freebie
25. Score Free Pelican Coast Clothing Co. Stickers
Do you love Pelican Coast? They love you too, and they'll show it by sending you a free sticker! You even have two designs to choose from.
Request this Freebie
26. Get a Free Subaru Badge of Ownership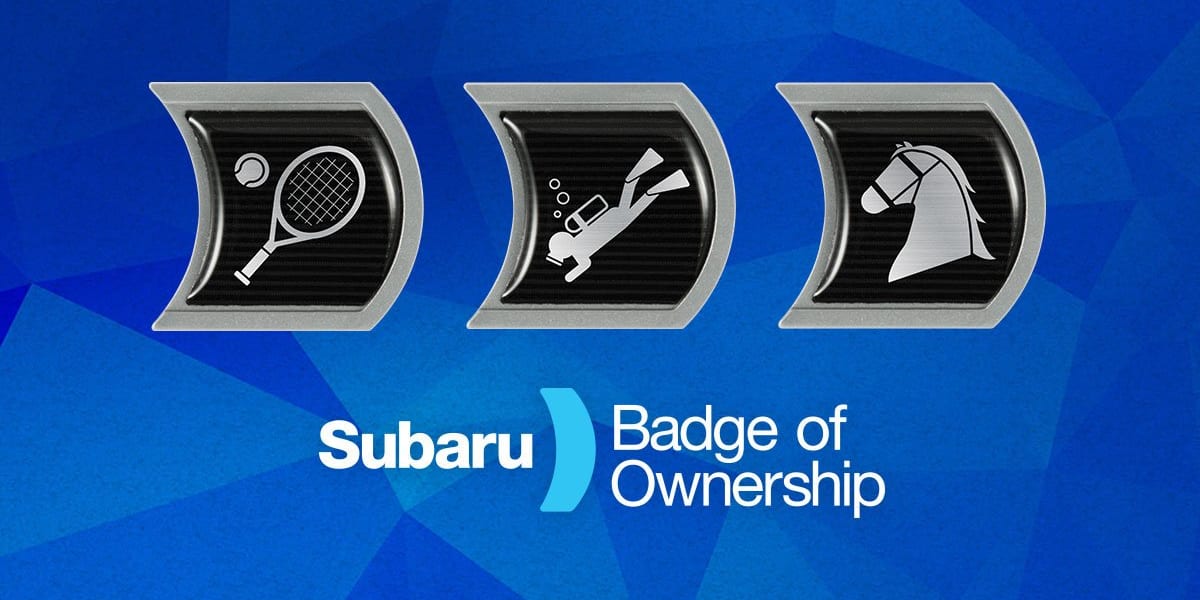 Subarus tend to become part of the family, and a Badge of Ownership lets you show off your family values. Here's how you can get your free custom badge.
Request this Freebie
---
More Freebies:
View more Freebies